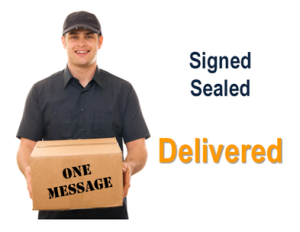 This week I was at a conference in the wonderful city of Barcelona.  There were a lot of presentations, I even gave one myself.
One presentation stood out for me, it was the final one of the conference.  This presentation was high energy, used lots of full screen images, and it finished noticeably early.  The presenters used humor and had a definite theme (I like themes).  They designed their presentation to deliver a message (they called it a journey), rather than just presenting a large amount of information. These elements made it different from other presentations during the week, and I believe because it was different it was more memorable.
However, for me it was the early finish that reinforced an important point.  Speakers usually fill their time slots, and I bet we have all been to presentations in which the speaker has actually run overtime.  This presentation did the opposite.  Was it intentional?
Yes, I think it was intentional.  The presenters had a clear idea of what they wanted to say, and how they wanted to say it. They also had another goal – not to be boring. They knew they had the last time slot in a week that was full of presentations and other activities; they knew that the audience would be tired.
The lesson here: remember the needs of the audience.  Design your presentation around your message, and deliver it in an engaging way.  You don't have to fill the time slot JUST to fill the time slot.  Signed, sealed, delivered.
Joe Pops
Hola de Barcelona
Refuse to be boring